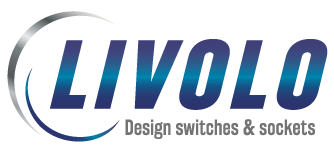 Order information
Ordering online 24 hours and 7 days at Livolo.eu. How to place an order in just 4 steps? Please read below.
1. Add products and choose your payment method

You can order online by adding the desired products to your shopping cart. Do you want to know what you have already put in your shopping cart? It does not matter where you are exactly on the website, your shopping basket is always at the top right. Have you been too enthusiastic about ordering? Do not panic, remove the product from your shopping cart by clicking next to the article on the cross.
Choose first your method of payment and select where to ship to.
2. Your details

You can place an order with or without an account.
Do you want to create an account? This can be done by clicking on account during the ordering process. When the registration is fulfilled you will receive a confirmation by mail. This is super useful because it contains your username and password. Keep it safe!
If you already have an account you can log in under your account or otherwise at the top on the right corner of the button my account.

Would you prefer ordering without an account?
That is possible too! Then choose without an account. Here you only need to fill in the information that we need to process and shipping your order.
3. Confirm

Check all your data and ordered items are filled in correctly.
Check this out because after clicking on the confirm order button at the bottom, we immediately start working to ship your order for you.
4. Payment

Then go to pay safely. For this you will be redirected to a secure page from Mollie or Paypall. There the payment is handled further. If you have opted for advance payment or payment by invoice, you will remain on this page and you will receive a confirmation of your order.

Finally, you will receive an order confirmation by mail containing all information.
The order is then processed as soon as possible. Do you have ordered before 17:00?
Then you can usually expect the order in the house the next working day.

You will receive a tracing number from the shipping partnet with which you can track the delivery.
Do you have a question for us?
Do not hesitate to ask, we want to help you.
Support@Livolo.eu